Connect With Like-Minded Creatives
.
Develop genuine relationships at exclusive events designed for you. Whether you're looking for advice on building a stronger brand or tips to master creative entrepreneurship, Sincerely HER events are where you can advance your knowledge.
GET INSTANT UPDATES!
Hey You!
Sincerely HER provides personal development tools to help you find clarity, get sh*t done, and win.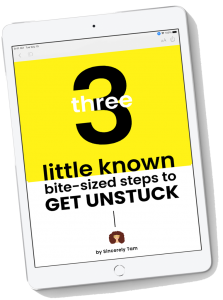 Stay Focused and Get Sh*t Done!
Get your FREE guide with 3 bite-sized steps to overcome feeling stuck.