Let's Chat!
+ Say Hi.
+ Let's Collaborate.
We would love to talk to you.
Wait! Before you go, don't forget to check out the Sincerely HER Podcast.
Find clarity, get sh*t done, and win.
Are you ready to define your vision and accomplish your goals? Do you struggle with taking action? Are you ready to become more confident and change your world? If you are working on personal development, want creative advice, tips on entrepreneurship, or need inspiration, the Sincerely HER Podcast is perfect for your personal growth journey.
Subscribe Now!
Hey You!
Sincerely HER provides personal development tools to help you find clarity, get sh*t done, and win.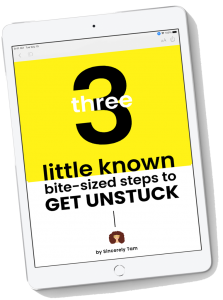 Stay Focused and Get Sh*t Done?
Get your FREE guide with 3 bite-sized steps to overcome feeling stuck!