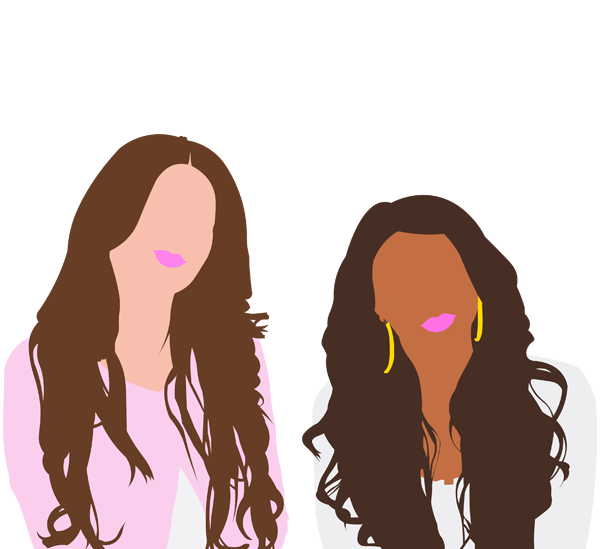 Network
+ Learn
+ Share
+ Be Inspired

Be smart about the squad you keep

.
Creative Entrepreneur. Big plans. We get it. The Sincerely HER Master Squad will help you build your dream business by surrounding you with a like-minded group of creative entrepreneurs who are also growing successful businesses like yours.
A Trusted Squad Will Help You…
Feel less isolated trying to figure out everything by yourself
Define your vision and overcome self-sabotage
Overcome mindset blocks and take action on your goals
Passionate about building your dream business
?

We are too

!
Cut through the confusion, self-doubt, and imposter syndrome.
Many people give up on their dreams and don't reach their potential. You don't have too. Are you tired of spinning your wheels and want to make real connections with other creative entrepreneurs? Do you need a boost of inspiration and support from entrepreneurs who get? Join the squad and gain access to resources, motivational tools, coaching, and expert talks to help you gain clarity and create the life and business you've always wanted.
What is a "Impact Squad," you ask
:
The "Master Mind" may be defined as: "Coordination of knowledge and effort, in a spirit of harmony, between two or more people, for the attainment of a definite purpose."
Napoleon Hill, the author of the bestselling book Think and Grow Rich, said, "No mind is complete by itself. It needs contact and association with other minds to grow and expand." Hill also believed a mastermind group is necessary to organize useful knowledge where each member could draw information.
With first-hand experience running a creative business for over a decade and working with mastermind groups, Tam, the creator of Sincerely HER, understands how easy it is to get unstuck when you have a powerful network of people to share ideas with or get feedback from.
The Impact Squad is designed to help creative entrepreneurs like you gain a competitive advantage and reach their goals quicker. Whether you need a group where you can talk it out, or you're looking to have a "brain-storming" session with other like-minded creatives, this mastermind will help you find clarity, get sh*t done, and win.
Why You Should Join a Master Squad
Weekly 90-Minute Virtual Meet-Up & Discussions
Monthly Q&A w/ Industry Expert
Exclusive Digital Resources
Access to Private Members-Only Group
Connect w/ Like-Minded Creatives
Immediate Feedback & Valuable Knowledge
Reduce Stress and Anxiety
Help Solving Problems and New Friends Who Support You
Smart Creative Entrepreneurs Seek Help Along The Way
.
Testimonials
.
Yaniece Piper Thomas
Designer & Emmy Award Nominated Wardrobe Stylist
"Tam has helped me develop and conceive my ideas! Her branding advice is stellar. She has encouraged me and continues to be my right hand every step of the way!"
Marian Knopp
Productivity Mentor, Productivity Tip of the Day Podcast
"Tam is a motivating mentor that has propelled me towards taking action to make all my dreams come true. The wisdom and insight she shares in our mastermind group have provided great value in my life and my businesses. Whether I'm looking for guidance or tough love, I trust that Tam is there to push me forward."
Michelle Levy
Agent, At Large Entertainment
Fmr. Executive Director at SKAM Artist
"From the first time we met, I knew that Tam was a rare find. She has a way of inspiring me to do better. Whether we are working on a project together, or when I ask for her unique perspective, Tam will always deliver in a way that far exceeds my expectations. I'm constantly blown away by her powerful ideas and her knowledge of how to execute them. She's been so much to me — Mentor, Consultant, Colleague, Leader, MVP… You just don't meet people like Tam often. I'm lucky that I did- and that I could recognize her amazing qualities."
Alexsandra Mitchell
Archivist & Reference Librarian, Schomburg Center for Research, New York Public Library
"Tam provides expert branding and strategy advice for navigating the world of entertainment and television. Her 360 approach to her client relationships leaves you feeling not only professionally equipped, but cared for as you move along on your trajectory. I highly recommend her services! "
Surround yourself with a tribe who wants to see you win.
The Sincerely HER Master Squad is perfect for you if you're tired of feeling overwhelmed and looking for people who empower, inspire, motivate, and support you. This squad is for new business owners, solopreneurs, and small business owners in the creative space. Members include:
Artists, Stylists, Designers
Creators, Bloggers, YouTubers, Podcasters
Entrepreneurs who sell digital or physical products
Join the Sincerely HER Master Squad & Get Support.
Membership
$527 /Two (2) Payments
ten (10) live weekly 90-minute online group discussions
tool box filled with goodies such as a book, pencils, and note cards
monthly Q&A w/ industry expert
Membership + 1:1 Coaching
$997 /Full Payment
ten (10) live weekly 90-minute online group discussions
tool box filled with goodies such as a book, pencils, and note cards
monthly Q&A w/ industry expert
Two (2) 30-minute 1:1 private coaching calls
Hey You!
Sincerely HER provides personal development tools to help you find clarity, get sh*t done, and win.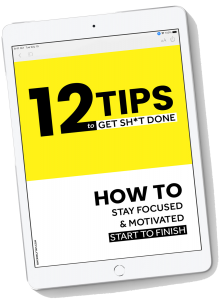 Stay Focused and Get Sh*t Done!
Download our 12 easy-to-follow tips and get started NOW!